#NAF2021 CREATIVE RESILIENCE
We visited Newark artists' studios in 360º! Take a peak at some snippets of our studio hop during 2021 Open Doors.
Newark Arts Festival 2021, produced by Newark Arts, celebrates its 20th year anniversary as a free citywide arts festival in New Jersey's largest city October 7 through 10, 2021. Powered by The City of Newark, Prudential and Verizon. NAF has been named Favorite Visual Arts Festival the past two years in a row by JerseyArts.com People's Choice Awards.
Each year, NAF puts a spotlight on Newark's artistic and cultural institutions, features both nationally recognized and emerging, local creatives, and provides attendees the opportunity to shop and purchase the work of over 100 artists during Sunday Open Doors Studio Tours. Alongside the visual arts, music, dance, theater and spoken word can also be found throughout the festival, as well as hands-on artistic activities during Saturday's Open Doors Kids.
Newark Public Art Map Launch VR 360 Walkthrough
Join the #LoveDimension in this 360 VR walk through of the Newark Arts and Riverfront Park event to celebrate the launch of the Newark Public Art Map. #NewarkArts
What We Want! – Newark, NJ's Vision for Racial Healing & Equity
This video is part of the Newark Arts application submitted to the Kellogg Foundation for the Kellogg 2030 Racial Equity Grant.
Edited and put together by Vandalhaus.
Donated footage from The City Of Newark.
With support from Francis Rice, Vandalhaus intern for Spring 2021.
—
Newark's history is rooted in advocating for the advancement of the people who reside in our city. We are committed to transforming our city's historic Lincoln Park neighborhood into a self-sustaining hub of Black enterprise, arts, and culture through investing in workforce development, guaranteed basic-income, and physical restoration projects. Racial healing starts by investing in our people and shared resources and is sustained through policies and practices that respect the lived experience of the people in our communities.
LLLas colllitas in the #LoveDimension – Jesus Was A Star Child
Vandalhaus and
#LoveDimension
present a piece of Performance Art for the Grieving City of Newark!
"Jesus was a Star Child" An Outdoor Improvised Musical Play
Starring as the 3Kings – LLLas Colllitas featuring The Saint @aint_james of Okestura on sax Miguelito MomJazz FastGrind of Hole in the Earth on drums @OleLieVAndal making @LoveDimension.art on voice/post Shot by @sindy.snchz Cut by @olelievandal
Original Poem "Jesus was a Child Star" by @S.H.E.W.H.O.
This one is for Dan Drew, Miss Eunice Peterson, JG, Rodney, Breya, Gladys, and all the creators who have lost someone and seek guidance. Guy Dance! Do da Dance! Da Old dance! Da Dance of Death! Da Dance too Life!
Activate Index for Newark Arts Festival 2020
Performances recorded at Index Art Center during 2020 while following strict health guidelines with the goal to activate our favorite gallery/performance space. We are exhilerated to present performances by Moon Rabbit Retreat, Okestura, Animals Against Humans, and a Jam from Spencer Fro of the Producers Edge and Ole Lie Vandal of the #LoveDimension.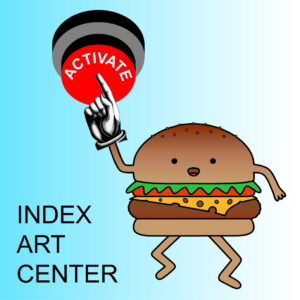 An Augmented Adventure into the #LoveDimension for Newark Museum of Art NAF 2020 Community Day
Join the #LoveDimension for this journey into augmented reality!
An originally produced technology-infused story time with electronic music, followed by a behind-the-scenes look at the Snapchat tech involved in our AR filters.
Performed Live on Zoom for the Newark Museum of Art Community Day during the 2020 Newark Arts Festival. 
#LoveDimension x Index Art Center Time Machine
Join the #LoveDimension as we take a virtual journey through our video archives to highlight performances at Index Art Center, a beloved venue for experimental music and performance art.
Featured Artists:
Animals Against Humans, Eleven, David Rothenburg, Gisel Endara, Adishetu Oyibo, Bri Blvck, Braincation, Diona West and the Lovenauts, Fuhgawee Hunting Club, Zeta, Francie Moon, Steve. , Most Serene Congress, Tula Vera, The Planet You, The Maravines, Spowder, Dee Melo, Chimes, Party Cops, Big Drops and More!
Lovari – Automatic Music Video by #LoveDimension 
Released July 30, but filmed in February before Lockdown, Lovari's "Automatic" proved to be just the vibe we needed to shake off the stresses of 2020.
Featured in the Newark International Film Festival and winner of the Best Music Video award at the CatSkills Film Festival, it is clear that the collaborations between Lovari and the #LoveDimension continue to be a winning combination.
Look out for more behind the scenes and 360 making-of footage to be released in 2021!
Concept, Direction & Editing by Vandalhaus
Costume Design & Makeup by SheWho
Featuring: Lovari, Ole Lie Vandal, SheWho, Sir Tobias, Offspring Mysterious
Special Thanks to Index Art Center
Wonderful – Lovari Ft. #LoveDimension (VR 360 Live Performance at

 

#NYFW

​

 

2020)
A 360 VR experience of the New York Fashion Week 2020 Couture Show. Lovari and the #LOVEdimension​ take the runway to open the Andres Aquino Show on Feb 15, 2020. Lovari's version of the song "Wonderful" by Annie Lennox from his new album "Moment of Love" is now available to stream everywhere.
Lovari – Give Me Back My Heart
Released in 2019, Lovari's Give Me Back My Heart music video takes inspiration from 15th Century fashion and Love Stories.
Featured and Winner of the Best Music Video Award in the Newark International Film Festival  2019. This marks the first music video collaboration between Lovari and Vandalhaus.
Filmed by Nancy Vazquez. Cut & edited by Vandalhaus. Starring: Lovari and #LoveDimension.
Lyrics by Lovari. Produced by Mateus Grum. From the album "The Rhythm Of Life".
VANDALHAUS LIVESTREAM – Streaming Arts & Culture 24/7
This 24/7 streaming channel aims to promote and produce local arts & culture videos curated for and by the Newark community. We feature films, video art, live performances, music videos, documentaries, interviews, podcasts, talk shows, dance, and any other visual expression is welcomed.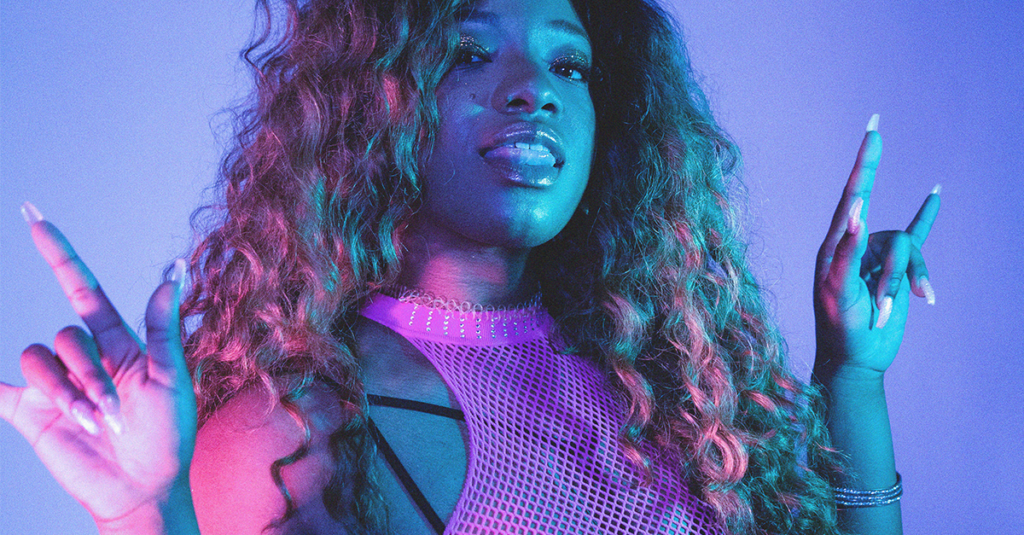 Uniiqu3 "Phase 3" Poster Art